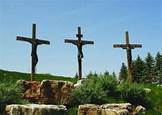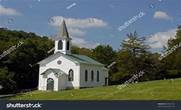 FAMILY WE MUST NEVER FORGET * JESUS CHRIST *, CHURCH, & LOVING GOD AND ONE ANOTHER * OUR VIRTUAL FAMILY PRAYER *
Dear Lord, in Heaven we sincerely thank you for allowing our Jenkins family to celebrate our 38th family Reunion.
Although we are not able to meet in person this year, we are indeed appreciative for our virtual connection.
Lord please Bless each member and each branch of our Jenkins family and please shower us with those Blessings that you know we are standing in the need of;
and Lord please cover each of us, and please protect us, from this Coronavirus Covid 19; and also from all of the hatred and racism that is currently plaguing our country.
Lord please help us all to walk together in Love & unity.
Lord in an extra special way, please Bless our family member E'lexus Daniels for going the extra mile to make sure our family was still able to celebrate our reunion, via our virtual website, even in the midst of this trying Pandemic.
E'lexus went above and beyond, even to the point of posting * TIRED * on her Facebook page ... lol... . We sincerely appreciate E'lexus.
Dear Lord please continue to Bless our Jenkins family to grow in grace, and in our Love for You, and for one another;
And Lord if it be Thine Will, please Bless our family with many, many more family reunions to come.
We sincerely ask these Blessings in the precious Name of JESUS! Amen + (+) +