Welcome
To The Jenkins Family
Reunion Home Page

July 12, 2018

(Best Viewed at 800x600 resolution)
---
Reunion President: Barbara Henderson
Web Page Editor: William Dew
Hello Jenkins Family, Friends and Guests,

Welcome to Our Jenkins family reunion web site. The Jenkins family reunion web site has been in existence for approximately 15 years. It's primary goal was to provide Our family with a common communication link and point of interest for Our family's interaction. It also serves as an information site to keep us informed about key family events, such as Our annual family reunions, which are hosted by a different family city/group every year, which we have done for the past 34 years. Our web site is comprised of several things to keep us current. We utilize a family E-mail list, a monthly Birthday and Anniversary list. We have current information about Our family reunions, along with a picture archive of most recent and past reunions. We also run a timeline of past reunions along with a short description of theme and activities. We also have a topic known as family mail, a guestbook with a (direct to site) scroll bar and information about Our family educational scholarships. We have had Our family tree posted on site. (not current), but may soon return with improved security. There are many other items that are on Our site that are not mentioned, but are there to serve the family. The site was designed to serve the Jenkins Family, and can only be enriched by continued family input and interaction. Thank You for visiting The Jenkins Family Reunion Web Site.

---

2018 Reunion:

The 2018 JFR is planned to be held at the Flamingo hotel/casino in Las Vegas, Nevada.

The 36th Jenkins family reunion dates are July 15th thru 19th .

The 36th JFR registration information has been released and can be viewed by clicking on link in the menu bar to the left.

---

The Jenkins Family Coat of Arms:

The 2002 Reunion in Detroit Mi. brought us an additional meaning of what family is about. The Jenkins Family Coat of Arms and Family Crest was developed and created for the Jenkins family by Mr Chris Allen. He studied and researched this project far and wide and established a symbol that our family may look upon and be Proud of. He introduced us to Our new family Crest at the 2002 Detroit reunion. He explains the meaning of what the Coat of Arms is all about below. So please click on the link below to visit a site dedicated to Mr Chris Allen's work.

The Jenkins Family Coat of Arms Page:

---

2007 Scholarship Fund Drive: (Has Concluded)
The Pensacola Reunion Scholarship Fund has concluded. The 2006/2007 Jenkins Family Reunion's collectively raised $2,161.00 in Scholarship award. There were 2 Scholarship award recipients. We strongly encourage each household to support the Jenkins' Family Scholarship Fund. These funds will be distributed among students (new or existing) who have received a letter of acceptance from the college or university of their choice.
Please donate or participate in the growth of these opportunity/s.

The 2 Scholarship award Honorees for 2007 are shown below

Chara Willis/ RN, MSN Nurse major program. Princess (Jenkins) Grant/ Post Graduate studies

2005 Scholarship award winners:

Elementary School: Jeremia Smith (Award $210.00)
Middle School: Alexander Smith (Award $210.00)
High School: William H. Dew Jr. (Award $210.00)

For a mind is a terrible thing to waste!

Family Member saves suicidal man:

A River City man is lucky to be alive, thanks to the quick actions of a Vicksburg Police Officer (Adarryll Dent). He is the son of Theresa Dent of Ita Bena, MS. Adarryll risked his life in the line of duty as a police officer to save another mans life. This rescue was captured on his patrol car camera and was played back on WLBT News ch3 out of Jackson MS.

We would like to acknowledge Adarryll for his bravery and commitment to the force, and for being a fine example to his family and community. Its fine examples such as yourself that make the Jenkins family name shine bright! Thanks also to Barbara Henderson for sending the info to the website, and to Theresa Dent for sharing in her sons experience.

To view the story and the video from the WLBT news broadcast, click Here: Heroic Rescue Caught on Tape

---

2017 Graduation:
Christina M. Dew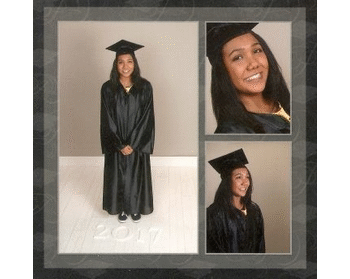 Christina is the daughter of Yvonne & William H. Dew
Christina will be graduating from Streamwood High School on Saturday May 27th at 11am.
Graduation ceremony is scheduled to take place at the Sears Centre in Hoffman Estates
5333 Prairie Stone Parkway Hoffman Estates, IL. 60192
Christina took on the challenge as an Honor's academy student her entire 4 year career at Streamwood H.S.
She maintained a 3.8 gpa to earn Honor Roll honors in her Junior & Senior years.
Christina is planning to continue her education in the field of Veterinary care @
Kirkwood College in Cedar Rapids, Iowa
We would like to say Congratulations to:
Christina M. Dew
She is truly one of the hardest working young lady's that I have ever met!
And her mother and I are truly honored to have her as Our lovely, sweet, (not so little!) baby Girl.
---
2016 Graduate:
Krishanna Johnson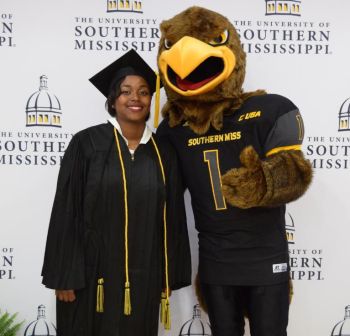 Krishanna is the daughter of Kim & Clarence Johnson Sr.
Krishanna recently graduated with Honors from Southern Mississippi State.
We would also like to Thank her Uncle Andrew Johnson, for sending us the info.
Congratulations Krishanna!
---

Birthdays & Anniversary's:

July Birthdays:

Kenya Jenkins-27 (7-8-18), Keith James-22 (7-9-18), Ebony C. Harris-43 (7-12-18), Abdul J. Jenkins-20 (7-14-18), William H. Dew I-56 (7-16-18), Wilbert Jenkins III-41 (7-17-18). Jacqueline D. Siebert-53 (7-17-18), Janet J. McCarthy-56 (7-20-18), Gladys H. Jenkins-67 (7-20-18), Devin Embry-18 (7-20-18), Mark E. Smith-26 (7-22-18), Brittany L. Williams-32 (7-26-18), Patricia A. Williams-63 (7-29-18).

July Anniversary's:

Carol P. & Bob Allen -48yrs (7-11-18), Linda J. & Bruce Ledger -41yrs (7-22-18), Anna L. & Curtis A. Dew Jr.-27yrs (7-27-18).

---

Weddings shown on site:

To view pictures from previous wedding postings, just click on links above.

---

Reunion Picture Archives:

To see several pictures from the 2011 Atlanta, GA. reunion, click on the Link below. Also, click on links to visit previous reunion picture site's.

Note: We are trying to collect images of all Our previous reunions so that we may have an online archive of photos. Below you will see a list of all previous reunions. If you see a note next to a specific year, then that year may need family help to accomplish Our goal of having all previous reunions remembered thru photo's. Please assist in accomplishing this task if you can, by contacting the editor and by making available what photos you may have. Please contact: William Dew @ Billdooda@aol.com
---
Quote of the week:
" One can never consent to creep, when one feels an impulse to soar."
Helen Keller
---

Previous Site Publications:

Special Reunion Site links:

---
Feedback List:
Reunion Picture Archive: I would like to ask for family help in fulfilling Our goal of having pictures on Our web site to reflect every reunion represented on Our site. I have updated the site to show each year with a color and picture count to assist in identifying which years need help. I plan on applying more updates (More Pictures) and have been trying to standardize the picture archives into one format. (It is a timely process)
35 Years of Being The Best! Last but not least! Barbara Henderson. Thanks for being you! Your the inspiration that ties us all together. Thanks for your continued help with online e-mail contacts that could be potential new family members.
Thanks for visiting!
Bill Dew

Billdooda@aol.com
Please sign our guestbook or at least view it!