Welcome
To The Jenkins Family
Reunion Home Page

May 8, 2020

(Best Viewed at 800x600 resolution)
---
(Please continue to practice safe social spacing practices due to the Covid-19 virus)
Reunion President: Barbara Watson
Web Page Editor: William Dew
Hello Jenkins Family, Friends and Guests,

Welcome to Our Jenkins family reunion web site. The Jenkins family reunion web site has been in existence for approximately 18 years. It's primary goal was to provide Our family with a common communication link and point of interest for Our family's interaction. It also serves as an information site to keep us informed about key family events, such as Our annual family reunions, which are hosted by a different family city/group every year, which we have done for the past 36 years. Our web site is comprised of several things to keep us current. We utilize a family E-mail list, a monthly Birthday and Anniversary list. We have current information about Our family reunions, along with a picture archive of most recent and past reunions. We also run a timeline of past reunions along with a short description of theme and activities. We also have a topic known as family mail, a guestbook with a (direct to site) scroll bar and information about Our family educational scholarships. We have had Our family tree posted on site. (not current), but may soon return with improved security. There are many other items that are on Our site that are not mentioned, but are there to serve the family. The site was designed to serve the Jenkins Family, and can only be enriched by continued family input and interaction. Thank You for visiting The Jenkins Family Reunion Web Site.

---

2020 Reunion:

The 2020 JFR will be held July 31st to August 2nd in Columbus, MS.

The 38th Jenkins family reunion information has been released. Please share info with fellow family members.

The 38th JFR information can be viewed and printed by clicking on link in the menu bar to the left. (Info updated on 2/19/2020)

---

The Jenkins Family Coat of Arms:

The 2002 Reunion in Detroit Mi. brought us an additional meaning of what family is about. The Jenkins Family Coat of Arms and Family Crest was developed and created for the Jenkins family by Mr Chris Allen. He studied and researched this project far and wide and established a symbol that our family may look upon and be Proud of. He introduced us to Our new family Crest at the 2002 Detroit reunion. He explains the meaning of what the Coat of Arms is all about below. So please click on the link below to visit a site dedicated to Mr Chris Allen's work.

The Jenkins Family Coat of Arms Page:

---

2019 Scholarship Fund Drive:

The 2019 Jenkins Family Reunion Scholarship Fund has added a new avenue of contribution. The 2019 Scholarship Fund now has a Go Fund Me account that can be found at this address: Https://www.gofundme.com/anthony-and-barbara-jenkins-scholarship. We strongly encourage each household to support the Jenkins' Family Scholarship Fund. These funds will be distributed among students (new or existing) who have received a letter of acceptance from the college or university of their choice. (Please copy and paste GoFundMe link in your browser to visit that site)

The Scholarship Committee Chairperson
Please donate or participate in the growth of these opportunity/s.

The 2 Scholarship award Honorees for 2007 are shown below

Chara Willis/ RN, MSN Nurse major program. Princess (Jenkins) Grant/ Post Graduate studies

2005 Scholarship award winners:

Elementary School: Jeremia Smith (Award $210.00)
Middle School: Alexander Smith (Award $210.00)
High School: William H. Dew Jr. (Award $210.00)

For a mind is a terrible thing to waste!

Family Member saves suicidal man:

A River City man is lucky to be alive, thanks to the quick actions of a Vicksburg Police Officer (Adarryll Dent). He is the son of Theresa Dent of Ita Bena, MS. Adarryll risked his life in the line of duty as a police officer to save another mans life. This rescue was captured on his patrol car camera and was played back on WLBT News ch3 out of Jackson MS.

We would like to acknowledge Adarryll for his bravery and commitment to the force, and for being a fine example to his family and community. Its fine examples such as yourself that make the Jenkins family name shine bright! Thanks also to Barbara Henderson for sending the info to the website, and to Theresa Dent for sharing in her sons experience.

---

Family Graduation:

Edward R. Jenkins

Edward R. Jenkins, graduated on May 21, 2019 from Sparkman High School, in Harvest Alabama.

The proud parents Rowland and Patricia Jenkins also announced that their son is planning to attend Jacksonville State University

in Alabama, to pursue a degree in psychology.

Congratulations and Good Luck

Congratulations to Edward, and to his hard working parents for supporting their son in his educational pursuit.

(Consider applying for the JFR Scholarship Fund)
---
Another Heart breaking Loss:
Marie (Jenkins) Dew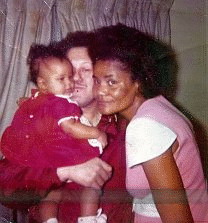 I/We have lost another very dear member of Our family on July 23rd, 2019 (My Mother)
Marie was the Daughter of the late: Robert and Ella Jenkins.
She was a devoted and loving Wife to the late: Curtis A. Dew Sr.
She was (My) amazing Mom, and a loving Sister, Aunt and Cousin to many in our family,
Mom truly loved being with Family at our annual Jenkins family reunions.
Her visitation is planned for Thursday August 1st, at 6pm at the
E & E McDonald Funeral Home 507 Depot Hill St., DeKalb, MS. 39328
The family hour 12:30 and memorial service at 1pm on Friday August 2nd at the
E & E McDonald Funeral Home 507 Depot Hill St., DeKalb, MS. 39328
The burial site in Shaqualak, MS later the same day (info pending). And repast is also planned (info pending)
Let's send our Love to The Dew Family and Carrie (Jenkins) LeGrone. (Moms sister)
I would also like to say Thank You to all who sent words of Condolence and prayers for Our family.
WE will Love You and miss you forever Ma!!! (Your 6 Children)
---

Birthdays & Anniversary's:

May Birthdays:

Martin Moore-37 (5-1-20), Christina Dew-21 (5-4-20), Harold A. McCarthy-56 (5-6-20), Brionna N. Flowers-18 (5-12-20), Dorothy F. Jenkins-67 (5-16-20), Edward Jenkins-19 (5-17-20), Donna A. King-56 (5-22-20), Andrew Johnson-60 (5-22-20), Aaron A. Smith-27 (5-26-20), Brandi Jenkins-42 (5-28-20), Aaron Carter-32 (5-31-20).

May Anniversary's:

No Anniversary's on file.

---

Weddings shown on site:

To view pictures from previous wedding postings, just click on links above.

---

Reunion Picture Archives:

To see several pictures from the 2011 Atlanta, GA. reunion, click on the Link below. Also, click on links to visit previous reunion picture site's.

Note: We are trying to collect images of all Our previous reunions so that we may have an online archive of photos. Below you will see a list of all previous reunions. If you see a note next to a specific year, then that year may need family help to accomplish Our goal of having all previous reunions remembered thru photo's. Please assist in accomplishing this task if you can, by contacting the editor and by making available what photos you may have. Please contact: William Dew @ Billdooda@aol.com
---
Quote of the week:
"The one thing that doesn't abide by majority rule is a person's conscience."

Harper Lee
---

Previous Site Publications:

Special Reunion Site links:

---
Feedback List:
Reunion Picture Archive: I would like to ask for family help in fulfilling Our goal of having pictures on Our web site to reflect every reunion represented on Our site. I have updated the site to show each year with a color and picture count to assist in identifying which years need help. I plan on applying more updates (More Pictures) and have been trying to standardize the picture archives into one format. (It is a timely process)
37 Years of Being The Best! Last but not least! Barbara Watson. Thanks for being you! Your the inspiration that ties us all together. Thanks for your continued help with online e-mail contacts that could be potential new family members.
Thanks for visiting!
Bill Dew

Billdooda@aol.com
Please sign our guestbook or at least view it!